Being a regular is fun, but why limit yourself in a city with over 2,000 bars?

If you're like me, you don't need a special excuse to go out drinking. But let's be honest, spending $20 on a drink is unsustainable. To help, here are six happy hours that will save your wallet and fulfill your cocktail cravings.
Dante New York
79-81 MacDougal St.
My favorite bar in town, Dante's has been a cornerstone of Greenwich Village since 1915. Dante was recognized as one of the 50 best bars in the world, and they are possibly some of the best cocktails in the world. He is best known for his Dante Martini and Dante Negroni, both of which are blended to perfection. While drinks are usually very expensive at $30 to $40, Dante offers a "Martini Hour" every day from 3 to 5 p.m., where $32 martinis are just $10 and are often accompanied by live music. This is a deal that can't be beat.
Jadis
42 Rivington st.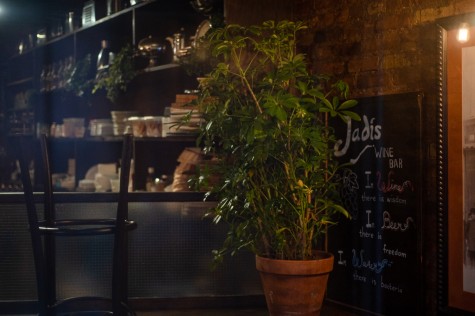 Located on the Lower East Side, Jadis is a small French wine bar with an incredible daily happy hour from 5-7pm. With red brick walls, leather couches and the warm aroma of home-cooked food filling the air, the atmosphere couldn't be cozier. The menu features glasses of wine, champagne and select cocktails — including an Aperol spritz and mulled wine — all priced between $8 and $10. If you're looking for a bite to eat, Jadis also has great happy hour specials from $7-$11, like brie crostini, quiche lauren, and baked salmon.
Bar Belly
14 Orchard st.
If you're looking for delicious food, exciting cocktails and great music, Belly Bar is the place for you. The bar serves $1 oysters and a variety of cocktails from $9 to $12 from 5-7 p.m. I'd like to order the Casanova, a fruity-floral drink based on grapefruit vodka with daline blanc, violet creme, lavender flower, lemon, orange blossom water, and club soda. Belly Bar is open until 3am on weekends and is the perfect place to meet new people and dance the night away!
Bobo
181 W. 10th St.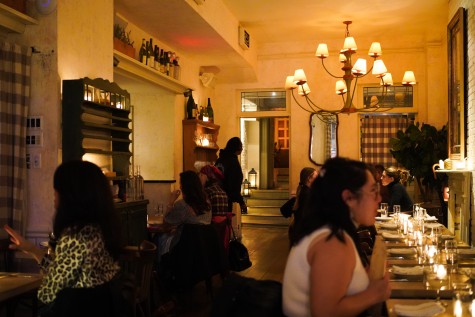 With an outdoor terrace and downstairs bar area, Bobo is the cutest little French restaurant that can transport you to your own country house in France. Not only does it offer an incredible full lunch menu, but its l'apero, or happy hour, runs from 5-7pm in the den and is not to be missed. Bobo oysters for $1.50, glasses of wine and champagne for $8, beers for $5 and spicy margaritas for $10 are a steal. For a romantic date or just to meet with friends, the Bobo candlelit table is the perfect place.
Jajaja Mexicana
Karmin, 63 str.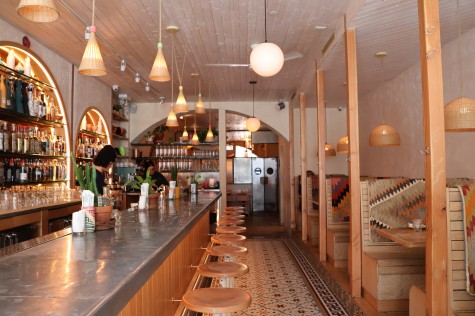 Jajaja Mexicana is a must for tequila and mezcal lovers. Jajaja Mexicana has locations in the West Village, Lower East Side, Hudson Yards, and Williamsburg and has become a go-to place for my friends and I to grab a quick margarita after a long day. While Jajaja doesn't have a special happy hour menu, its delicious cocktails are priced at $15 and come in interesting flavors like plum, matcha, pineapple, coconut, hibiscus, passion fruit, and espresso. My favorite off-menu drink to order at Jajaja Mexicana is the simple spicy margarita, which is perfect.
Verlaine
110 Rivington st.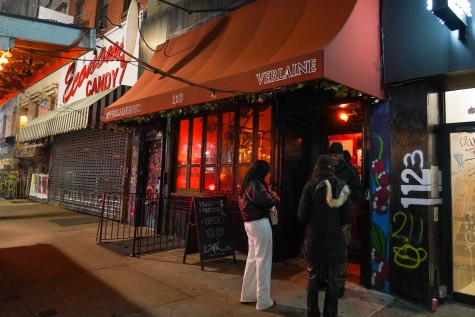 I'm actually leaving one of the best on this list for last, capping it off with Verlaine. This cheerful and fun Asian fusion lounge serves delicious tapas and delicious cocktails. With a long happy hour from 5pm to 10pm, you can get the ultimate lychee martini, Southeastern red sangria, or pink sangria for just $8. I highly recommend the lychee martinis, which I don't think can compare to the martinis at many high-end sushi restaurants. Verlaine is a cozy but lively place, so I recommend making reservations in advance, especially if you plan to go in a group.
Contact Ishani Paul at [email protected]