Washington
Mar-a-Lago property manager makes first court appearance in Trump documents case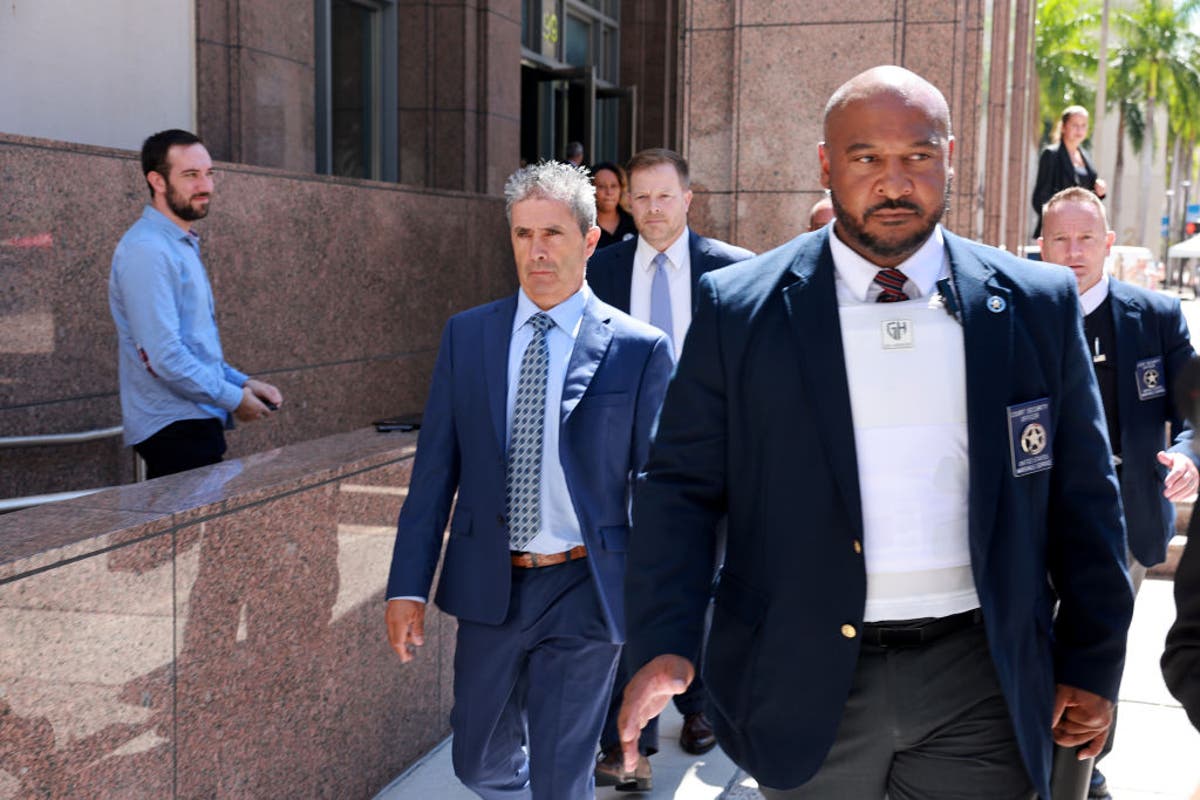 Donald Trump's employee Carlos de Oliveira appeared at a federal courthouse in Miami on Monday, where he has been indicted and will soon be arraigned on charges stemming from the growing investigation into the former president's retention of documents from the White House.
He is one of a small handful of employees now targeted by the Justice Department as supposed collaborators in Mr Trump's alleged scheme to harbour unauthorised mementos from his time in office at Mar-a-Lago — souvenirs which, according to the DoJ, include classified materials and presidential records that are supposed to be in the hands of the National Archives.
On Thursday of last week, a grand jury indicted Mr Oliveira on charges of conspiracy to obstruct justice and lying to investigators. He has yet to enter a formal plea. Mr Trump is separately expecting charges imminently related to his effort to overturn the results of the 2020 election as well as his actions leading up to and during the attack on the Capitol.
Mr Trump is known to be paying legal fees for a number of his employees and former aides who are either charged or potential witnesses in the Department of Justice's two ongoing investigations. The Washington Post has reported that Mr Trump has offered to pay Mr Oliveira's legal expenses, though it isn't certain whether Mr Oliveira accepted.
The Department of Justice is known to be scrutinising those offers by Mr Trump to potential or current witnesses in the two investigations for any hints of a demand of loyalty to the former president. He was previously charged with witness tampering in his initial federal indictment last month.
With potential indictments looming in both the DoJ's 2020 election investigation and a related but separate probe having been completed by authorities in Fulton County, Georgia, the number of criminal charges faced by the former president could theoretically enter the triple digits within weeks.
Mr Trump has loudly maintained his innocence as a growing choir of rivals in the 2024 Republican primary argue that the legal baggage is too great for any candidate to successfully carry through a general election while succeeding in stopping the reelection of Joe Biden, who beat the former president three years ago. The twice-impeached former president and his fanbase refuse to accept that reality, even as they continuously failed to produce any evidence to satisfy judges in a multitude of court battles over the issue following the election itself.
His property manager, who became famous last week when he was named in the DoJ's newest indictment, was released on Monday on a $100,000 bond as he awaits trial; his formal arraignment is set for 10 August. Mr Oliveira did not appear in court with a lawyer barred in Florida on Monday, though he does have general legal representation.
"The Justice Department has unfortunately decided to bring these charges," his legal counsel John Irving said, according to CNN. "[N]ow it's time for them to put their money where their mouth is."
https://www.independent.co.uk/news/world/americas/us-politics/carlos-de-oliveira-ap-trump-joe-biden-maralago-b2385333.html Mar-a-Lago property manager makes first court appearance in Trump documents case